Dr. Brandon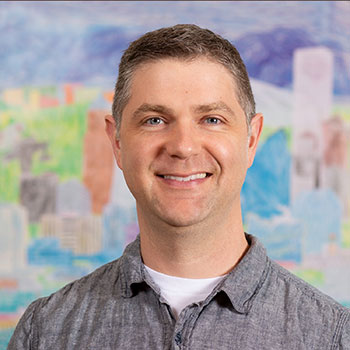 Dr. Brandon Schwindt, or "Dr. Brandon" to his patients, grew up in Oregon, just east of Salem. He received his biology degree at the University of Oregon and later attended Oregon Health and Science University's School of Dentistry where he met Dr. Kat.
During his time in dental school, he discovered his talent for working with children. After graduating with honors from OHSU, he moved to Charleston, SC to complete his pediatric dental residency. Following gradation, he received the Richard C. Pew Award, for scoring in top three percent in the nation on his pediatric board exams. He currently serves as the President of The College of Diplomates of the American Board of Pediatric Dentistry, a national dental education organization.
After returning to Portland, Dr. Brandon became associate professor of Pediatrics at OHSU dental school and was later selected by his pediatric colleagues to serve as the President of the Oregon Academy of Pediatric Dentistry. In 2009, the Oregon Dental Association and Governor Kulongoski chose Dr. Brandon to serve on Oregon's Board of Dentistry. He was then reappointed by Governor Kitzhaber in 2012. Recently, he was elected to President of the Oregon Board of Dental Examiners.
Following a two year course of study and case presentations, Dr Brandon achieved Board Certification by the American Board of Laser Surgery. He is the only pediatric dentist in Oregon and the only dentist in Portland with this level of certification. He works with many local speech therapists and lactation professionals to help children with tongue and lip ties. In his spare time, Dr. Brandon enjoys skiing, hiking and camping with the family: Colin, Duncan, Dr. Kat, and their dog Max.
Dr. Kat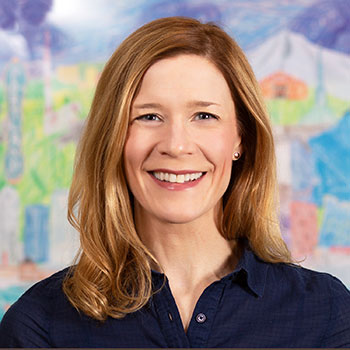 "It's so wonderful to give children positive dental experiences, and at Kona Kids we've created an environment that makes all kids from the teenagers to even the youngest patients feel comfortable. As a mom of two little boys, I pride myself on putting a child at ease and here that's a reality every day." – Dr. Kat
Dr. Kathryn Bowman, "Dr. Kat" to her patients, is a native Oregonian who grew up in nearby Woodburn. She attended the University of Portland, graduating cum laude. Dr. Kat received her Doctorate of Dental Medicine at Oregon Health and Sciences University, graduating with high clinical honors in 2002. While at OHSU, Dr. Kat was chosen to be a member of OKU, awarded only to those individuals in the top ten percent of their class. She then went on to complete an advanced training in dentistry (AEGD) with a special emphasis on children's oral health at the Medical University of South Carolina, in Charleston. With Dr Kat's diverse dental background from working with children and adults, she is our 'permanent tooth and esthetic expert' here at Kona Kids.
Outside of work, Dr. Kat enjoys spending time with her two boys, whether it be hiking outings with their Brittany spaniel or swimming at the pool. She also enjoys reading the classics and trying out new cooking recipes.